The Disco
Whatever the occasion and where ever the event we have a disco for you, be it a wedding in a marquee or village hall, a birthday party in a function room or pub. We have the right equipment for the event.

We have three typical setups but any can be tailored to your venue. There is no difference in the cost of your disco, only in the quantity or equipment we bring to the function.

All of the disco setups will include the latest lighting and laser effects as well as a top of the range sound system offering theatre quality, on top of that smoke machines, snow and foam machines for children's and teens parties and a radio microphone for speeches etc.

All of our equipment is regularly tested for electrical safety, a test referred to as PAT; information on this can be provided to venues upon request.
Small Discos

The small disco is normally about 3m wide to fit into the smaller venues and corners this can be reduced further; this has a smaller sound system as well as the reduced light rig. We try to make all we can fit into the smallest space.
Medium Disco

This is the more normal setup; it consists of a 5m wide raised lighting rig and about the same width of floor standing lights, the speakers for the sound system stack just to the sides of the floor standing lights offering 2kW(RMS) of high quality sound.
Large Disco


The main difference in the large disco is the up rated sound system, the same 5m lighting rig remains. The sound has extra bass and sub bass speakers for each side of the sound system; these require extra space of about 2.5m making the whole disco 7.5m wide. We have used this system, for events with excess of 1500 people.
Below are some photos of the disco setup in various sizes and locations in East Sussex and Kent.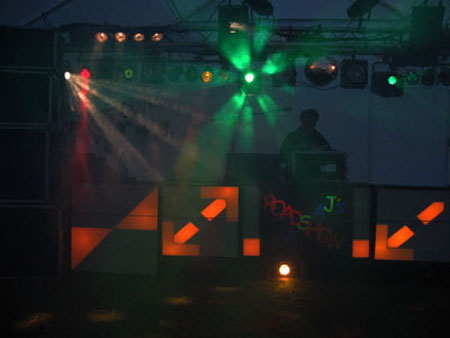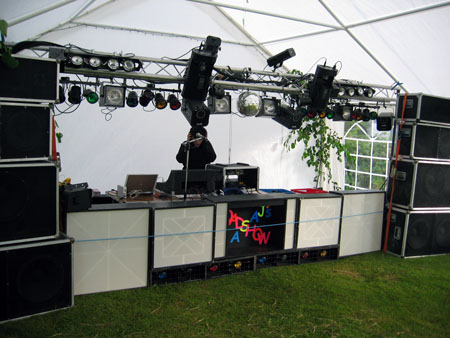 Covering East Sussex and Kent
Uckfield, Heathfield, Haywards Heath, Halland, Crowborough, Burgess Hill, Forest Row, Royal Tunbridge Wells, Tonbridge, Eastbourne, Lewes, Hailsham, Newhaven, Wadhurst, Sevenoaks, Brighton and Hove.